Categories:
Company, Products,
Safety marking in the workplace
compliant with regulations and standards

Safety labeling in compliance with regulations is the basis of a functioning operational occupational safety and serves as an orientation aid for its employees and visitors in the event of emergencies. It is always used when a hazard at the workplace cannot be excluded by technical or organizational measures.
The selection or the requirement of a safety label within a company is made or results from the performance of a risk assessment. In this way, it is ensured that the safety labeling is carried out in accordance with the existing operational hazards and information requirements within a company. This is based on the Workplace Ordinance (ArbStättV) and the Technical Rules for Workplaces (ASR A1.3), as well as the standard DIN EN ISO 7010, which is the uniform standard for safety labeling throughout Europe.
A regular check of the valid specifications regarding size, material and recognition range must be taken into account. The maintenance of the markings is therefore very important and care must be taken to ensure that they are always visible without restriction. Thus, illegible or defective license plates must be replaced immediately.
This is the only way to ensure complete effectiveness and protection of employees.
In the following markings are distinguished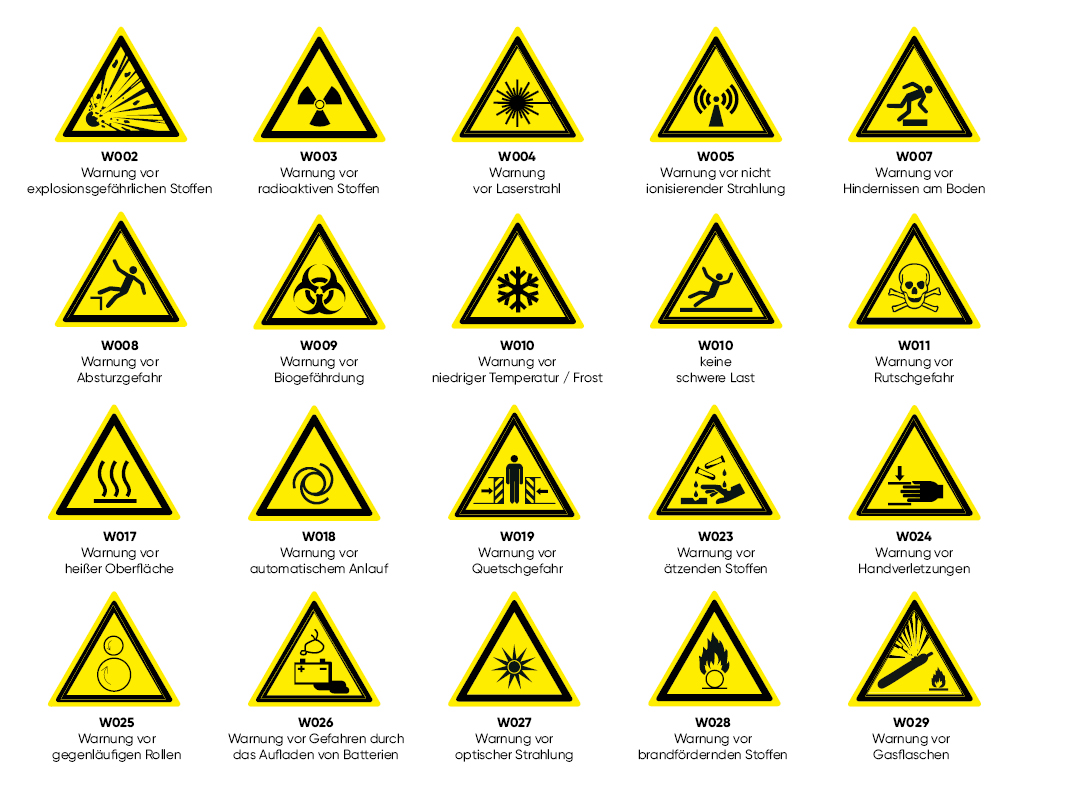 Warning signs
for marking
of danger points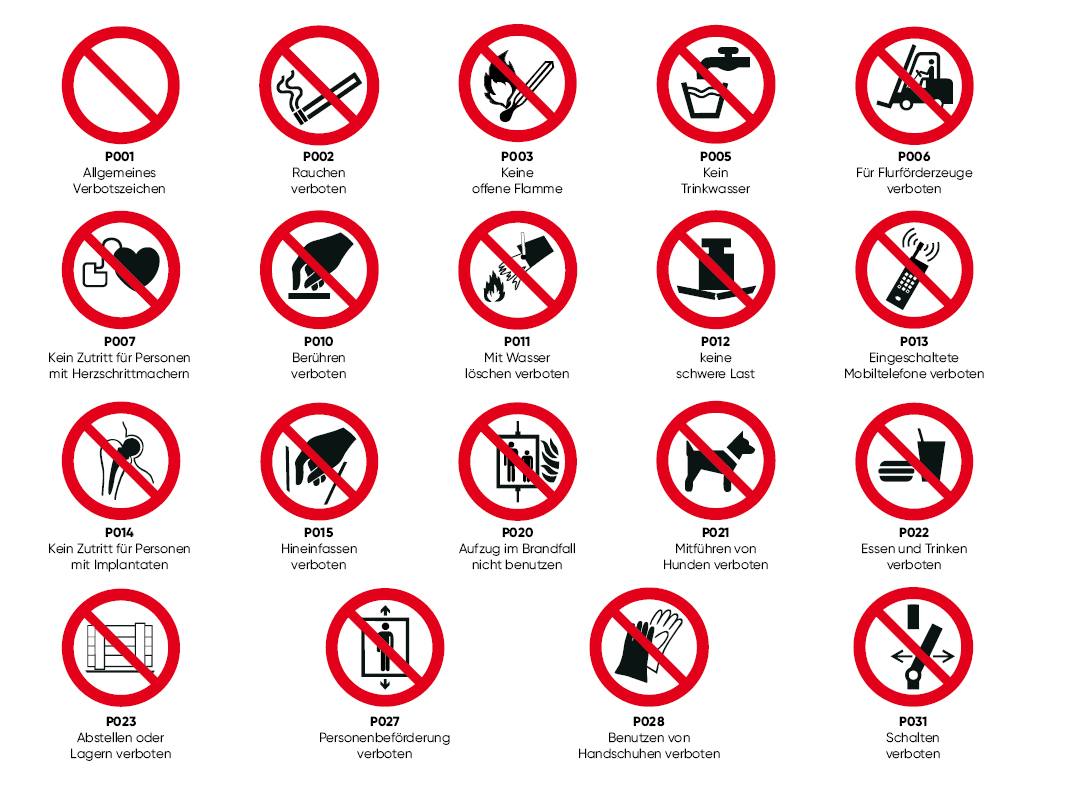 Prohibition signs
to point out
forbidden behaviors
Mandatory signs
for the marking of
necessary behaviors
order safety markings now
You want to update your existing safety markings or need new markings in a new area?
We have added the license plates to our range and now offer them in our online store.
For individual inquiries please contact us.
Your personal contact
Sie haben Interesse an einer Produktpräsentation oder einem Muster?
Wir helfen Ihnen gerne weiter.
Related articles
Everything about our products