Sustainable process consulting and application of our solutions
Our commitment to sustainability
Welcome to BOXLAB Services, your partner for sustainable process consulting and solution application. For us, sustainability is not just a word, but a promise that we live in all our internal processes, products and services. Our goal is to make a significant contribution to protecting our environment. Our commitment manifests itself in various facets: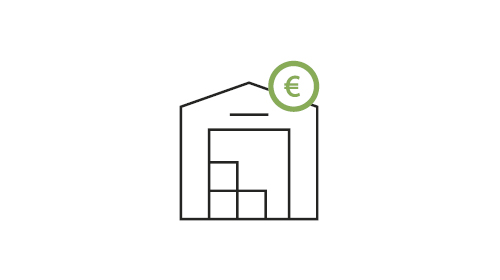 Reduction of waste and storage areas
Through our consulting and services, we save products from disposal. An outstanding example is our work in the early days at BASF's own start-up incubator "Chemovator", where we saved over 50,000 liters of end product from disposal through replacement deliveries of labeled cardboard boxes. In the last two years, we have established other services that significantly reduce waste and disposal costs, such as our reusable shipping boxes.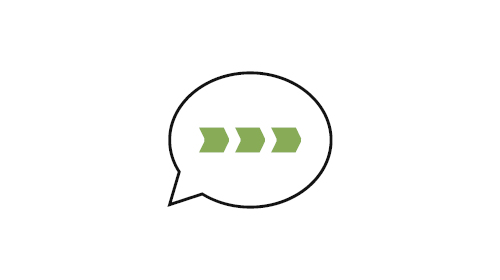 Sustainable processes
At BOXLAB Services, we think in sustainable cycles and across the entire process. We integrated reusable shipping cartons for our placards into our logistics process early on, which can be used multiple times. We also strive to return and recycle components of our products, such as backing papers for our labels. Regionally, we supply our customers exclusively with our emission-free e-car.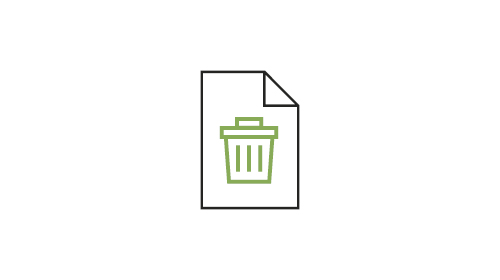 Advice for less waste
Through our consulting and process optimization services, we help you avoid waste and use more sustainable materials. We show you ways to optimize your product packaging by recommending reusable packaging systems and integrating the recycling of backing paper and shipping cartons into your process.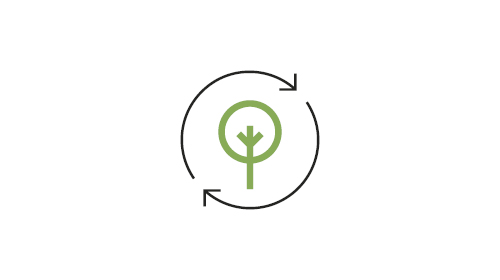 Product summaries
Our consulting service also helps you optimize your product range and eliminate unused products and stock. Through targeted product groupings and the minimization of individual components, we actively contribute to reducing waste and resource consumption.
Our vision at BOXLAB Services is to make a measurable contribution to environmental protection through consistent action in every internal process step and in our products and services. We support you in making your business practices more sustainable and taking responsibility for the environment.
Advantages
Tailor-made, individual solutions with a holistic view of the process
Advantages
Focus on sustainability and innovative system solutions
Advantages
Supply chain optimization with integrated change management
Advantages
Reduction of costs, complexities and time
We believe in the power of simplicity. Our consulting services aim to reduce the number of products without compromising quality. We show you how to achieve more with fewer products at the same time.
Conversion to uniform standards
Different products are converted into a standard and supplemented with additional services. For example, we not only supply a system solution in the field of labels, but also implement a return process for backing paper as a sustainable service.
Implementation of sustainable processes
How can volume be reduced? How can disposal be avoided and recycling improved? BOXLAB develops a holistic process that never ignores sustainability and optimizes it accordingly.

Our proactive approach to sustainability
At BOXLAB Services, we specialize in a proactive approach to sustainability. We understand that sustainability is not just a buzzword, but a commitment that is the responsibility of us all. Our goal is to help companies integrate sustainable practices into their processes to achieve positive environmental impact while increasing operational efficiency and profitability.
Our process consulting services include:
Analysis and identification
Our sustainability consulting begins with a thorough analysis of your existing processes and business practices. We identify areas where sustainability improvements can be made, whether by reducing waste, using sustainable materials or optimizing packaging solutions.
Strategy development
After the analysis, we develop a customized sustainability strategy together with you. This includes clear goals and steps for implementation. Our strategies are designed to be integrated into your existing operations to ensure a smooth transition.
Training and change management
A successful transition to sustainable practices often requires training and effective change management. Our team of experts can help you prepare your employees for the changes and ensure that they understand and accept the new processes and procedures.
Monitoring and optimization
After implementation, we continuously monitor the results and performance of your sustainable practices. We strive to identify optimization opportunities and ensure that your sustainability goals are met.
Our BOXLAB Services Starter Kit
Our BOXLAB Services Starter Kit is an outstanding example of one of our solutions offered as part of our process consulting services. This kit not only provides high-quality hazardous goods labels, but also the guidance and tools to apply them in a legally compliant and sustainable manner.
Application to different areas
Our Starter Kit is versatile and not just limited to the hazardous materials sector. The tools it contains can also be used in other applications, including window labeling, vehicle wrapping and more. The material-friendly nature of our safety scraper and BIO cleaner allows it to be used on a variety of surfaces, including sensitive materials.
Contact
We are always there for them personally.
Contact us now and learn more about BOXLAB Services and our process consulting. We look forward to your inquiry, or a quick chat.
Please feel free to use our contact form for your process consultation.
Our team will be happy to answer your request and will get back to you in a timely manner.