Categories:
Placards, Products, Starter sets,
And Action!
Placards Shooting and Video Shooting at BOXLAB Services
On 05/03/2022, it was "Action!" at BOXLAB Services.
After our successful risk assessment for our system solution for placards, we now wanted to illustrate the entire process and all the tools accordingly. That's why we met with photographer Jens Krick early in the morning to prepare our unique process graphically as well.
On the agenda was the recording of individual sequences to document a tutorial for optimal labeling with BOXLAB Services Placards and the auxiliary materials. Starting with the cleaning of the container, the correct application of the placard with our squeegee, up to the hazard-free removal of the label with our plastic scraper.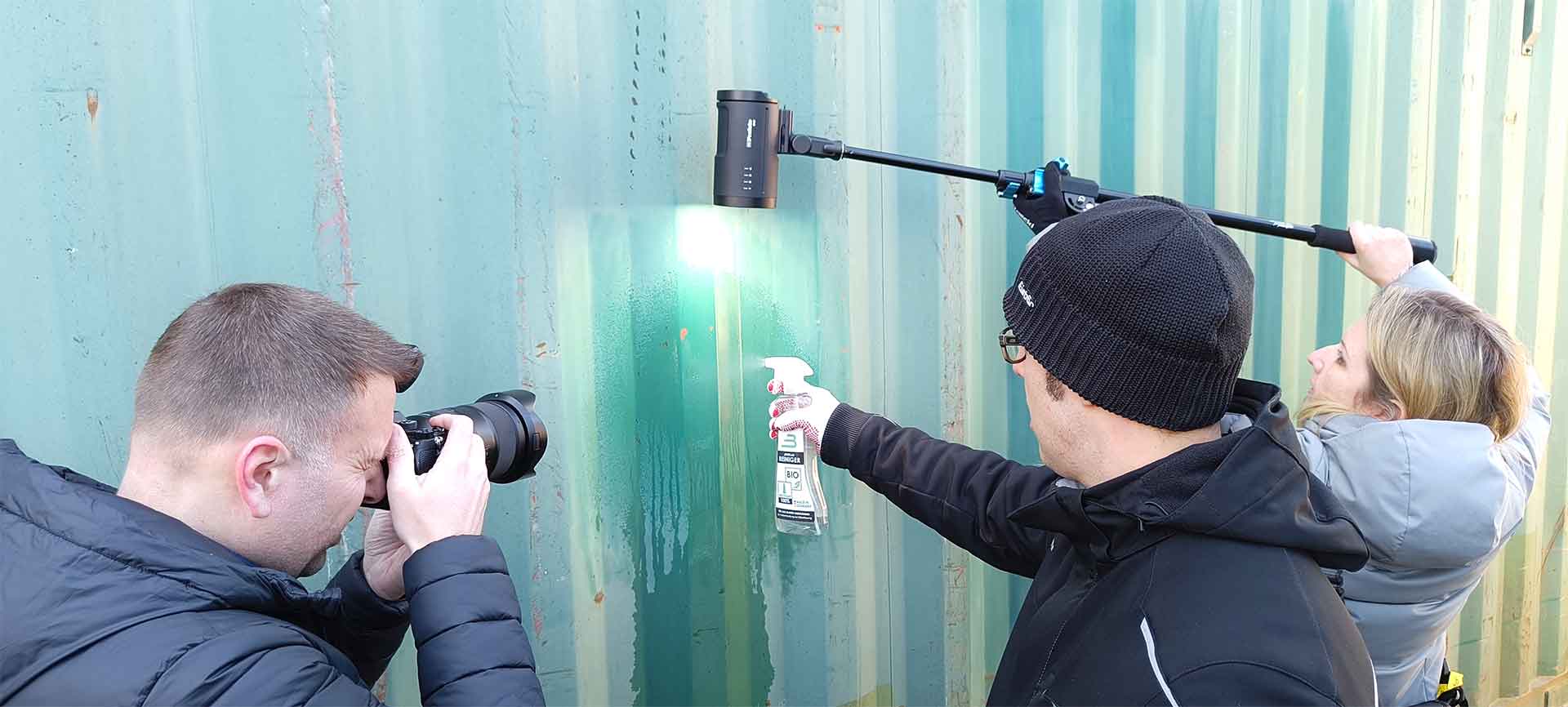 So startet man gerne ins Wochenende: Um für unsere Kunden die perfekten Bilder zu gestalten, war dies eine der kompliziertesten Szenen. Um später für eine ordentliche Anleitung auch aussagekräftige Bilder verwenden zu können, wollten wir hier natürlich auch den Sprühstoß unseres BOXLAB BIO Reinigers einfangen.
Am Ende des Tages haben wir alle Szenen eingefangen, sowohl in Videosequenzen, als auch als Bilder. Zusätzlich blieb auch noch Zeit für ein paar weitere Bilder. Alle Dateien zum Placards Prozess werden nun nachbearbeitet und zusammengeschnitten. Wir freuen uns schon auf die finalen Ergebnisse!
Vielen Dank schon jetzt an Jens Krick
Vorläufiges Ergebnis
Eine erster Eindruck unseres Fotoshootings und Videodrehs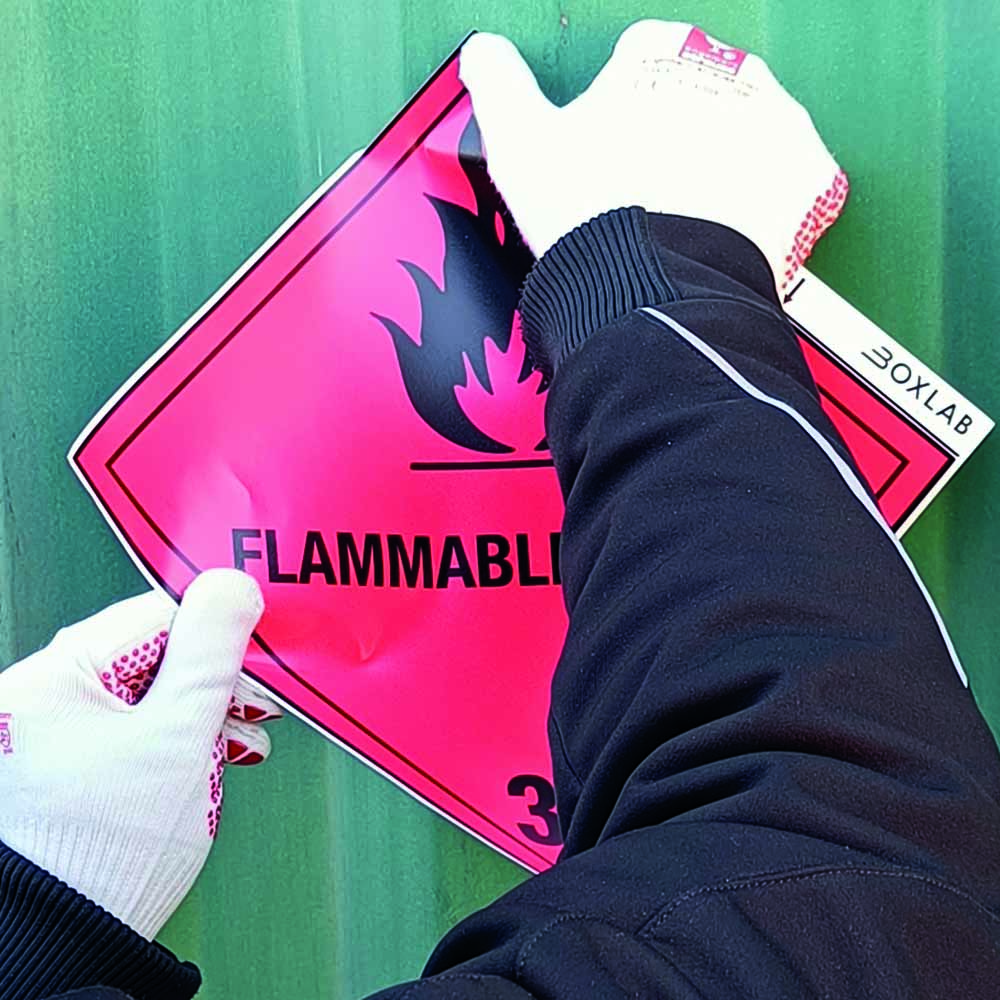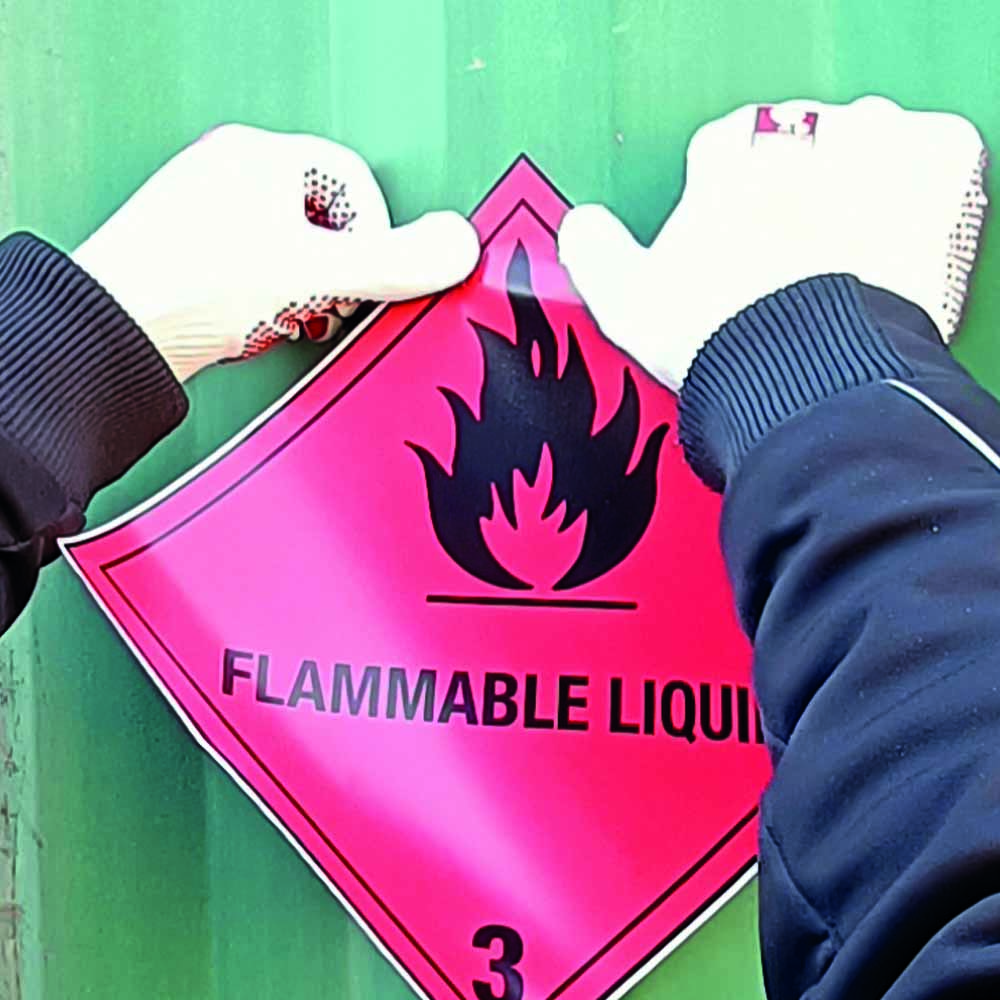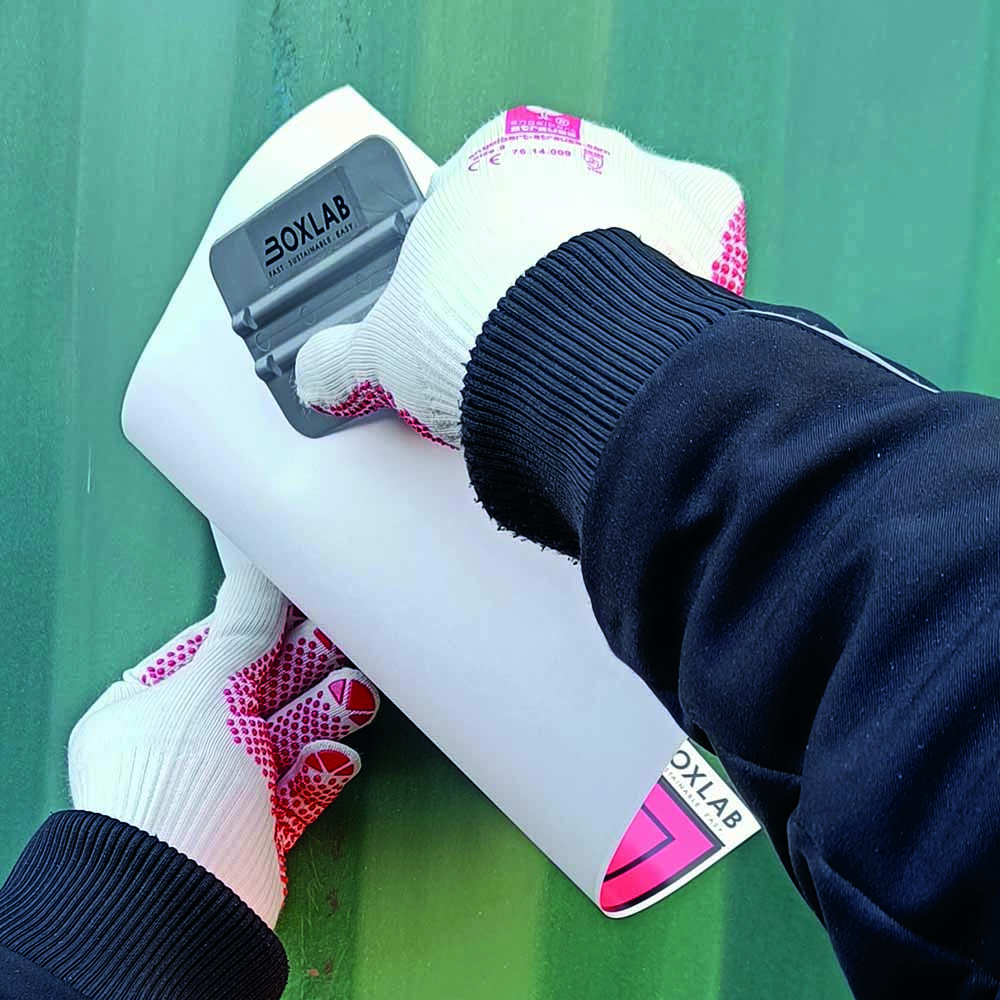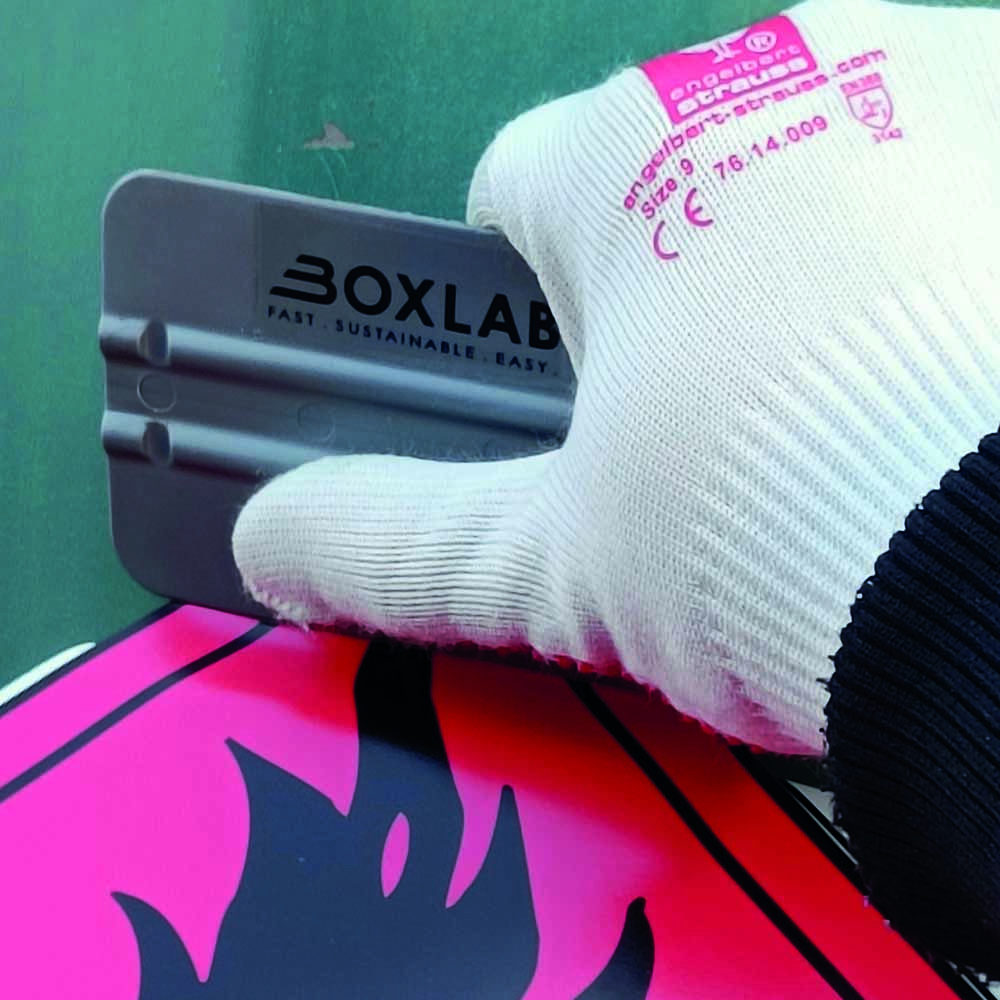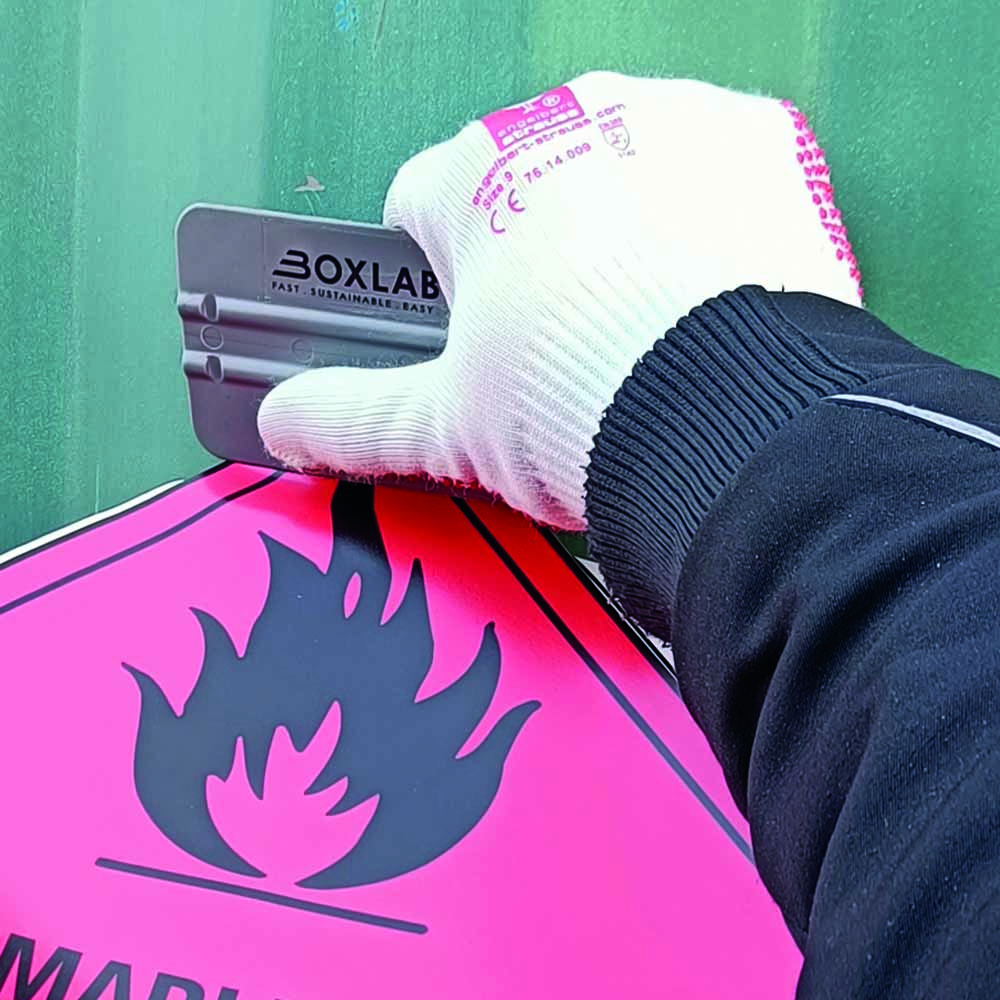 Das Resultat unseres Placards am Container kann sich natürlich wie immer sehen lassen!
Perfekt gereinigt mit dem BOXLAB Services BIO Reiniger, blasenfrei und mit dem richtigen Druck angebracht mit dem BOXLAB Rakel. Und letztlich bereit, um mit dem Schaber wieder entfernt zu werden. Eben ein Großzettel für Gefahrguttransporte, so wie er sein soll.
BOXLAB Services Placards Starter-Kit
Sie haben Interesse an unserer Systemlösung für Gefahrgutetikettierung? Kontaktieren Sie uns und sichern Sie sich jetzt Ihr Starter-Kit "Placards". Das Kit besteht aus: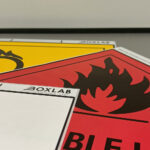 50 individuellen BOXLAB Placards
250x250mm (Placards)
Optional individuell eingedruckt mit UN-Nummer
Seewasserbeständig gemäß BS 5609 Sektion III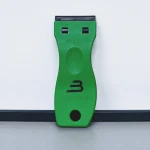 1 BOXLAB Plastik Schaber
Inkl. 10 Ersatzklingen
Hohe Arbeitssicherheit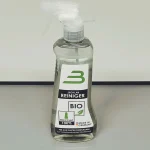 1 BOXLAB BIO-Reiniger, 500ml
Kein Gefahrstoff
Made in Germany
1 BOXLAB Rakel
Ohne Luftblasen
Bessere Haltbarkeit
Ihr persönlicher Kontakt
Jetzt Kontakt aufnehmen und Starter-Kit sichern