Categories:
Company, Events, Fairs, Industry News,
Innovative intralogistics solutions and hazardous goods labels at Logistics & Automation Madrid in Spain 2023
November 29 and 30, 2023 in Hall 7 at IFEMA in Madrid, Spain.
The future of intralogistics technology is just around the corner, and BOXLAB Services GmbH is proud to be one of the selected co-exhibitors at Logistics & Automation Madrid 2023. This groundbreaking event, which will take place on November 29 and 30 in Hall 7 of IFEMA in Madrid, will gather professionals, experts and decision makers from the logistics and intralogistics sector to present and discuss innovative solutions, technologies and developments.
Intralogistics: The key role in the logistics industry
Intralogistics, the internal flow and organization of material and goods flows within a company, is the linchpin for efficient, smooth and cost-effective logistics. It includes tasks such as warehousing, material flow control, order picking, packaging, labeling and much more. In view of the increasing demands for fast deliveries, quality control and sustainability, intralogistics solutions play a crucial role in meeting the requirements of the modern logistics industry.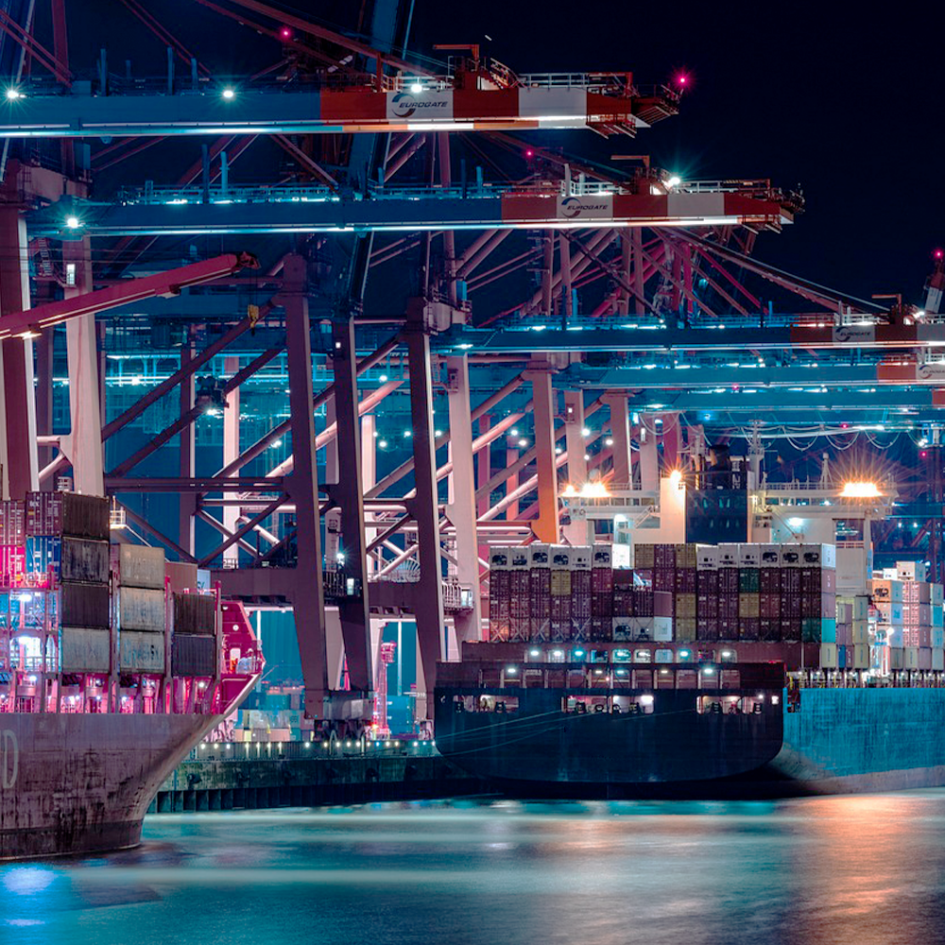 BOXLAB Services: The expert for intralogistics optimization
As a start-up spun off from BASF SE, BOXLAB Services GmbH is dedicated to optimizing label and packaging processes. With a clear focus on quality, efficiency and innovation, BOXLAB Services offers an impressive range of solutions that are a perfect fit for intralogistics.
Our process of individualized replacement of labeled dangerous goods cardboard boxes for BASF are an outstanding example. Imagine if damaged packaging could be replaced within a very short time using our innovative method. A quantum leap for intralogistics that saves time and money while reducing environmental impact.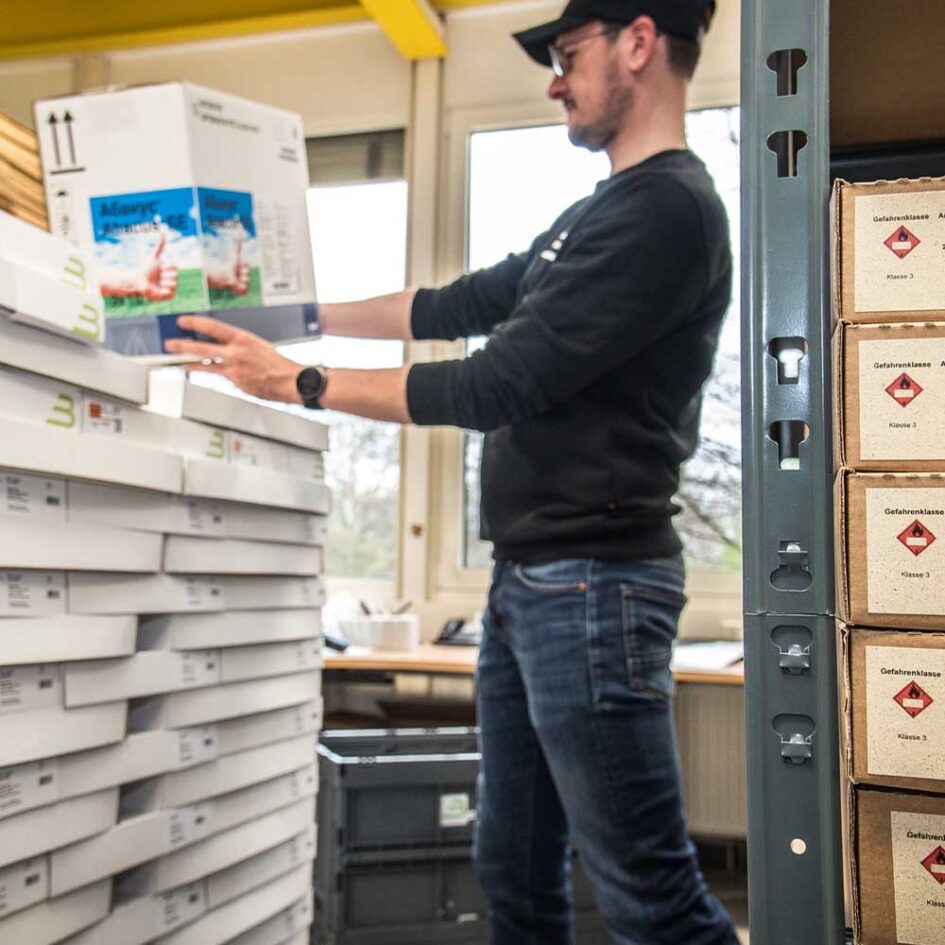 Products that optimize intralogistics processes
Visit our booth at Logistics & Automation Madrid to discover our wide range of products and solutions specifically designed to optimize your intralogistics processes. Here are some of our highlights:
24h express shipping: your solution for Europe
We are proud to offer our customers EU-wide express shipping from quantity 1 within 24 hours. This groundbreaking option opens up new possibilities for customers outside Germany and ensures that urgent requirements are met without compromising on quality and efficiency.
Experience Madrid: A city of contrasts
Logistics & Automation Madrid 2023 will take place in the heart of the Spanish capital. Madrid, a city full of life, history and culture, provides an inspiring backdrop for this unique event. The combination of modern infrastructure and historical charm makes Madrid the perfect place to explore the future of intralogistics.
Part of the "Your German Logistics" initiative
BOXLAB Services is proud to have been selected as a co-exhibitor as part of the "Your German Logistics" initiative of the German Federal Ministry of Digital Affairs and Transport. This initiative aims to market Germany as a logistics location abroad and to present reliable partners for global logistics. The name "Your German Logistics" stands for openness to cooperation and for strengthening Germany as a logistics location.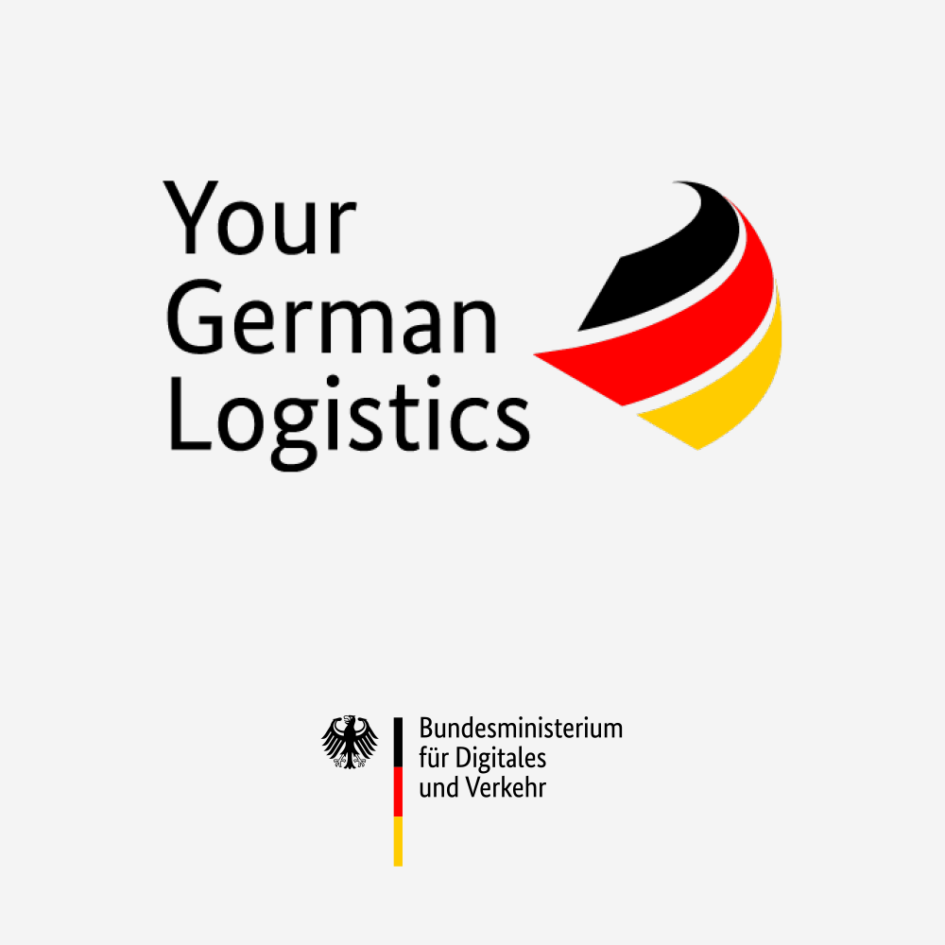 Visit our booth and experience innovation first hand
Visitors to Logistics & Automation Madrid / Spain will have the unique opportunity to experience BOXLAB Services and our pioneering dangerous goods labels and other products and services live. Our booth in Hall 7, booth number 7F52, will be a focal point for intralogistics experts, logistics managers and dangerous goods professionals from all over Europe.
Don't miss the chance to talk to our experts, see our products up close and benefit from our innovative solutions. Visitor registration is free, so secure your ticket now and plan your visit to Logistics & Automation Madrid 2023!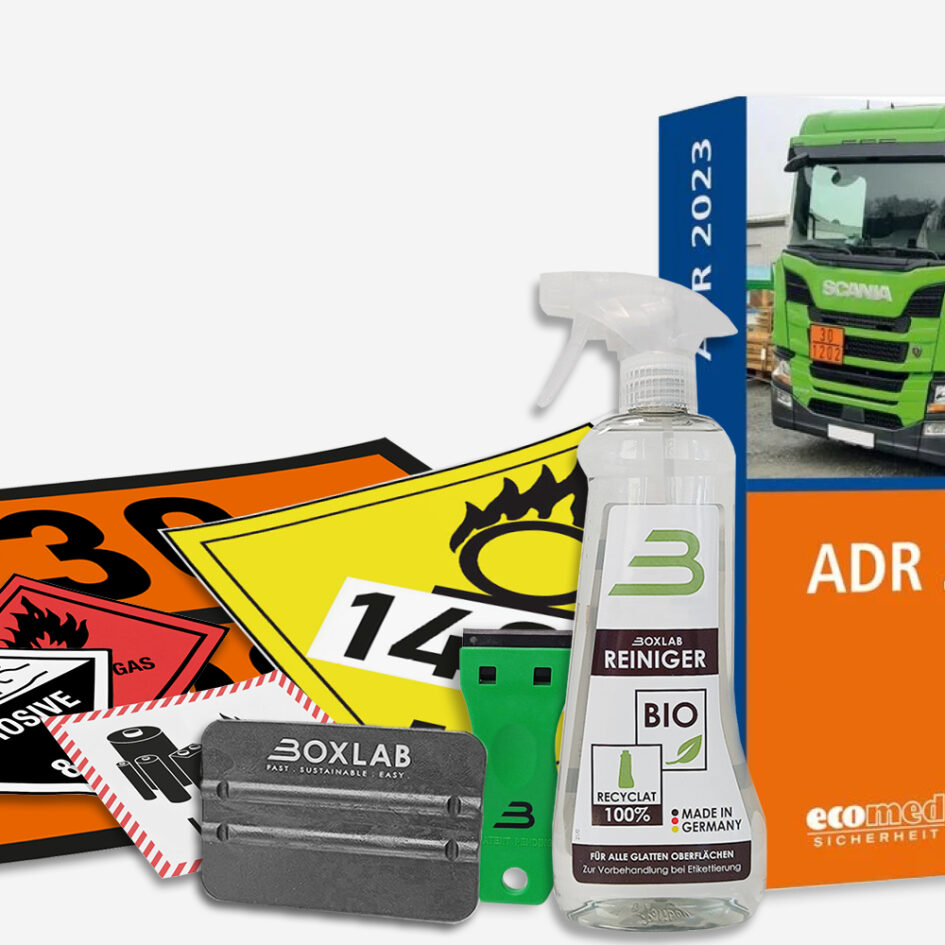 Conclusion: Intralogistics meets innovation at Logistics & Automation Madrid
Logistics & Automation Madrid / Spain 2023 will undoubtedly be a landmark event for the intralogistics industry, and BOXLAB Services will be at the forefront to showcase innovations and solutions that are revolutionizing the way intralogistics is done. Visit our booth, discover our dangerous goods labels and other products, get advice from our experts and immerse yourself in the world of the future of intralogistics.
Your contact on site / Hall 7, booth number 7F52
Contact us today to learn more about our dangerous goods labels and other intralogistics solutions and to make a personal appointment at Logistics & Automation Madrid 2023 in Spain. We look forward to welcoming you at our booth!
At BOXLAB Services, quality, service and customer satisfaction are our top priorities. Despite the economic challenges of inflation, we want to offer our customers high quality dangerous goods labels such as hazard labels at attractive prices. Visit our website to discover new pricing and take advantage of expanded ordering options. We are proud to continue providing you with first-class products and outstanding customer service.