Welcome to BOXLAB Services
HERE FOR THE BEER?
We are sure that you will come primarily because of the free beer that we have advertised on our coasters. This beer indeed exists. However, there is a small catch. Unfortunately, you will only get a real BOXLAB Services beer from us if we can't keep our promise to deliver your tailor-made label Europe-wide within 24 hours.
​Or when we meet in person.
After all, it tastes much better together.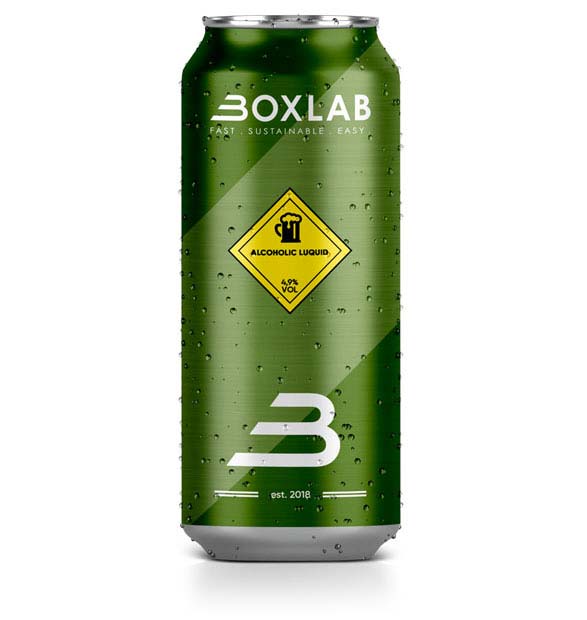 Unusual Amenities
EVERYTHING YOU REALLY NEED. EXACTLY AT THE RIGHT TIME.
With BOXLAB Services you save up to 90% of your storage space due to batch size 1 and Europe-wide 24-hour express delivery.

No minimum
order quantity

Europe-wide
on-demand delivery
We rethink processes.
QUALITATIVE. INNOVATIVE. CUSTOMIZED.
BOXLAB Services has specialized in developing innovative and sustainable solutions for the areas of purchasing, storage, handling, disposal and implementing them individually in the process structure of our customers.

Dangerous goods labels
As a BOXLAB Services customer, you will receive any hazardous substance labels and hazardous goods labels in standard formats with an individual imprint. All labels are seawater resistant to BS 5609 and meet all ADR requirements so you can focus on your core business.
IMPLEMENTATION OF SUSTAINABLE PROCESSES
.
How to reduce order volume? How to reduce disposal costs and improve recycling? BOXLAB Services works with you to develop a customized process that never ignores sustainability.
Transition to a single standard
.
Different products are transferred into a standard and additionally supplemented with services. On-demand deliveries of the required quantities ensure a reduction in inventory, purchasing volume and manual effort throughout the process.
We optimize to the optimum!
HOLISTIC PROCESS APPROACH WITH HIGH EFFICIENCY.
BOXLAB Services specializes in developing innovative and sustainable solutions for the areas of purchasing, storage, handling, disposal and implementing them individually into the process structure of our customers.
-50%
Ordering effort
.
Ordering in 3 clicks makes you happier. Through our app, ordering our entire range of products is as easy as you would otherwise only know from a certain online marketplace – perhaps even a little easier thanks to QR code scanning.
-90%
Storage area
.
Who orders from quantity 1, orders less. Who knows, he receives his goods within 24h, orders only what he really needs. This is how we avoid full storage areas at our customers. It's as simple as that.
-50%
Effort in handling
.
If you don't know what to do next, you make mistakes. Especially in case of damaged dangerous goods cardboard boxes, BOXLAB Services helps out by providing adequate replacements and makes life easier for many drivers and warehouse staff.
-90%
Disposal costs
.
When you order less, you throw away less. This is especially true for our customers in highly regulated industries, who are often forced to dispose of perfectly good products due to damaged outer packaging.
Get in touch
CONTACT US NOW FOR A CHANCE TO WIN A FREE BEER!
Please feel free to use our contact form.
Our team will be happy to answer your request and will get back to you in a timely manner.
BOXLAB Services GmbH
FAST · SUSTAINABLE · EASY