Categories:
Industry News, Placards, Products, Starter sets,
Electric trucks in hazardous goods transport
What does the ADR say?
Many haulage companies hesitate to buy an electric truck because it is not suitable for the transport of dangerous goods. However, this is not quite true. The German Association of Freight Forwarders and Logistics (DSLV) has now commented on this.
"Alternative drive technologies and dangerous goods are already not exclusion criteria according to the current legal situation," says Tatjana Kronenbürger, head of the qualification and dangerous goods logistics department.
It is important to note that a distinction must be made between ADR-regulated – and non-ADR-regulated trucks. In the case of non-ADR-regulated trucks, the entrepreneur is free to choose the drive. Dangerous goods can therefore still be transported with a diesel or gas truck, but also with trucks that have an electric or hydrogen drive.
For ADR-regulated trucks, there are only restrictions for a few vehicle classes. These are the vehicle types EX/2 and EX/3 as well as trucks for the transport of flammable gases or liquids.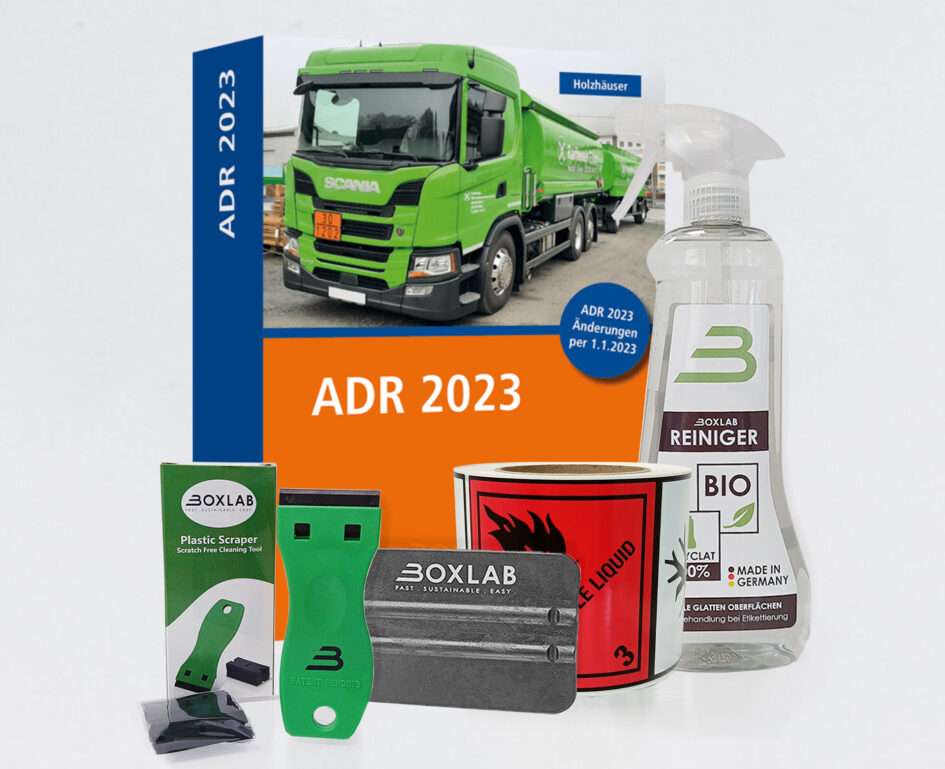 There is also a change for dangerous goods transported in tanks. Trucks with electric drive are allowed, trucks with hydrogen drive remain banned for the time being.
The chemical company Wibax from Sweden is setting a good example: electric trucks from Scania are used there for the transport of hazardous goods.
Read up on all the guidelines?
Get savings of up to 30% on our exclusive ADR, RID or IMDG Code Starter Kits 2023
Our exclusive starter kits contain the current ADR, IMDG code or RID and 100 individual danger labels, our safety scraper, BIO cleaner and a practical squeegee for optimal results when attaching and removing Dangerous goods labels.