Cooperation with HERMA and new online store of BOXLAB Services
SIMPLY ORDER HAZARDOUS GOODS LABELS ONLINE
Eventful weeks and months lie behind BOXLAB Services. In October we can present you with two groundbreaking innovations for the world of dangerous goods labels:
BOXLAB Services enters into a unique cooperation with HERMA. HERMA is a leading European specialist in packaging and product labeling.
To make the procurement and use of hazardous goods labels safer, simpler, cheaper, faster and more environmentally friendly across all transport routes, BOXLAB Services, a service provider and process consultant in the fields of hazardous goods labeling and packaging materials, and self-adhesive specialist HERMA have now launched a unique cooperation.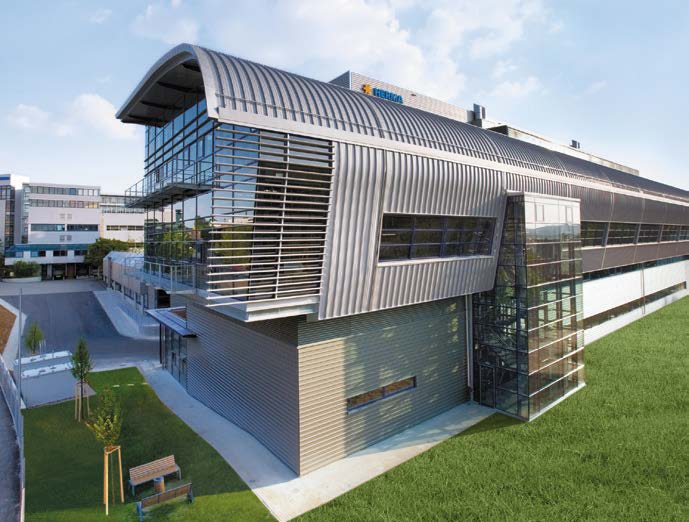 Contrary to the current market standard minimum order quantities in the four- or five-digit range per type, such products are available within the cooperation between BOXLAB Services and HERMA from as little as 1 piece, and throughout Europe within 24 hours. This eliminates the need for costly stockpiling of different variants and, if necessary, their subsequent disposal due to outdated validity or expired shelf life.
Fast.
In order to avoid standstills in the warehouse, we guarantee our customers Europe-wide delivery in a maximum of 24 hours.
Sustainable.
Through our service and product portfolio, we manage to build sustainable recycling processes with our customers, such as our backing paper recycling.
Easy.
Our intuitive app makes it child's play to order even complex, combined products from BOXLAB in seconds.
From 1 piece.
Contrary to standard market minimum order quantities in the four- or five-digit range, we offer all our products from as little as 1 piece.
The labels are supplied on individual sheets or on a roll. BOXLAB Services guarantees legal certainty with regard to the current status of the legally prescribed layouts for all transport routes (ADR, RID, IATA or IMDG), which is particularly important with regard to possible fines for incorrect labeling.
Individual imprinting in certified printers used by BOXLAB Services with the appropriate ink, in combination with HERMA materials, also continues to meet the seawater resistance BS5609 Section 3. To further increase safety for users, BOXLAB Services can accompany the complete labeling process on request, for example with a bio-cleaner that optimally prepares substrates for the dangerous goods labels, and with a special scraper for safe removal at a later date.
The new online store of BOXLAB Services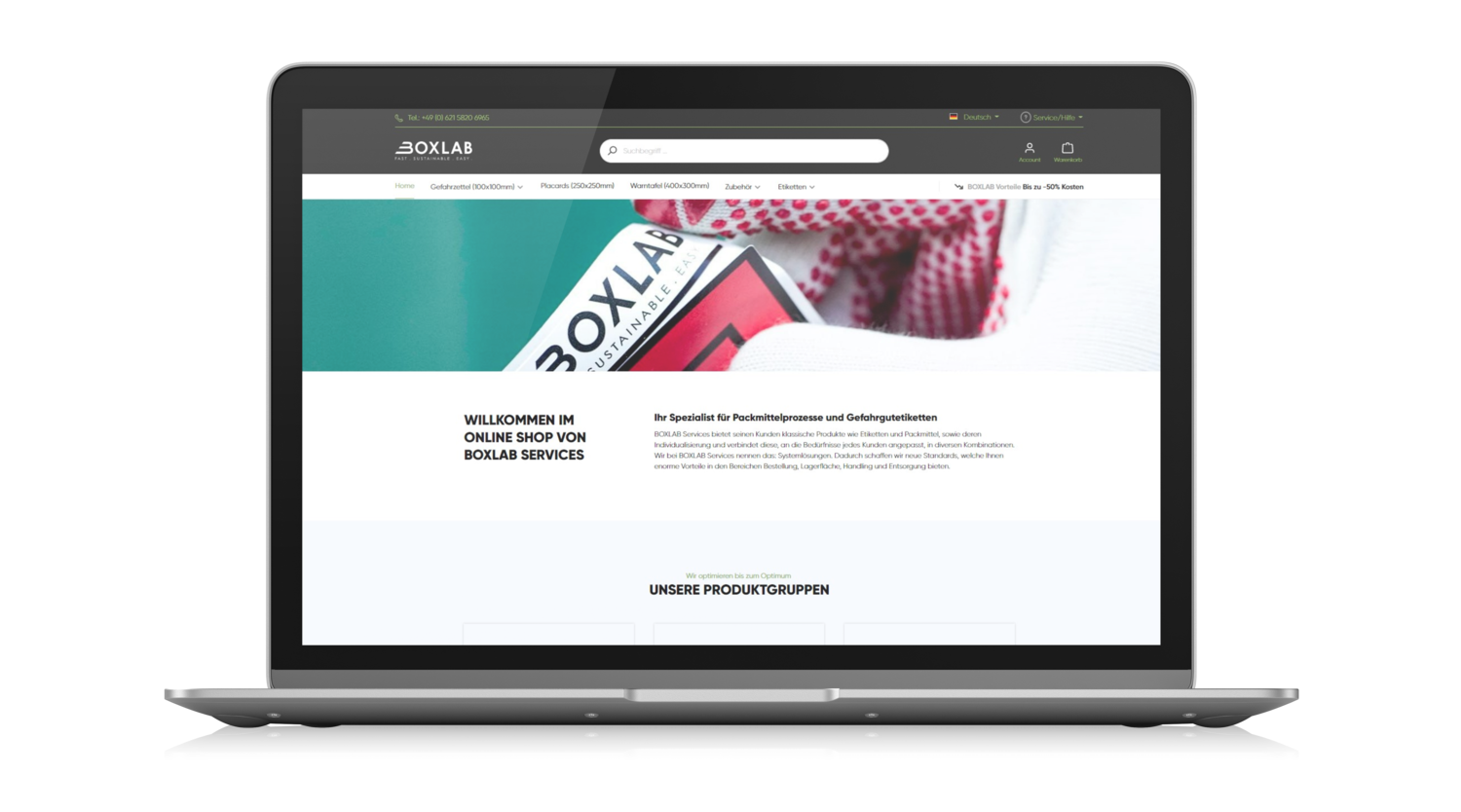 At the same time, we launched an open online shop on October 4th, 2022.
The most notable change compared to the previous BOXLAB Services Online Shop is that openshop.boxlab-services.com is an open shop. This means that interested corporate customers can create an account themselves, view the current net sales prices and place orders.
Thanks to the cooperation concluded with HERMA and the even closer cooperation in terms of quality and logistics, as well as the recent relocation of BOXLAB Services and the associated increased operational capacities, we can now also freely offer our range of products and services to any corporate customer and keep our service promise "From a quantity of 1 and availability throughout the EU within 24 hours".
In the shop we are currently forming the most important products in standardized packaging units. We are happy to process deviating packaging units personally on request. We have designed a structured inquiry form for you.
The new BOXLAB Services online shop for hazardous goods labels was also built on a modern and user-friendly interface. The menu navigation, as well as the filter and search options are designed to make the ordering process as intuitive and fast as possible for the customer. Extensive filter options quickly lead you to the desired standard label in the right hazard class. Simply enter the number of items, send the order – and the goods will be with you shortly. In the case of an individual impression in placards and warning signs, the information can simply be given in the shopping cart. BOXLAB Services takes care of the rest.
Existing customers can also easily create a customer account and place orders.
Our dangerous goods labels in the online shop