Fireworks and pyrotechnics
Potential hazards and the corresponding labeling
Commercial fireworks
Classification according to ADR
Danger emanates from all explosive substances and objects, so the transport of commercially available fireworks at the end of the year also falls under dangerous goods transport. Here, a clear classification and distinction is made within the product group.
According to the ADR and the Dangerous Goods Regulations for Road, Rail and Inland Navigation (GGVSEB), fireworks are to be classified in Class 1; additionally, within the class, they are divided into compatibility groups and UN numbers also contribute to the specification.
The explosives law classifies the "pyrotechnic articles", whereby the classification according to the explosives ordinance and the dangerous goods law cannot be unambiguously combined and therefore the products must be tested individually.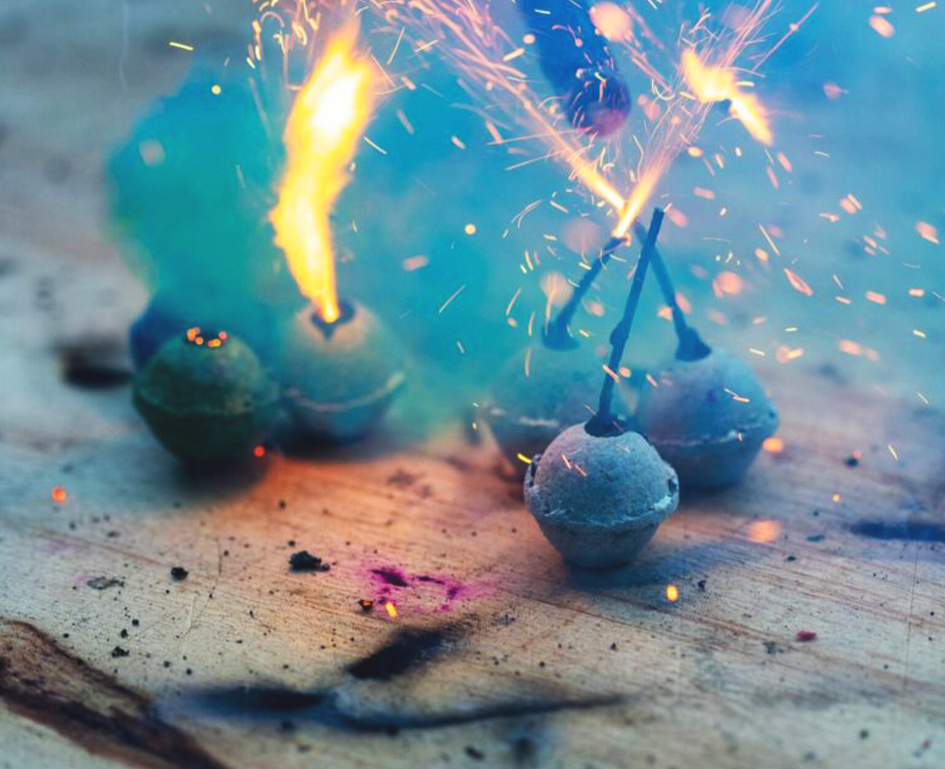 However, there is a general guideline and assignment, so the following three combinations are most commonly spoken of:
Classification
Hazardous goods law vs. explosives law
Class 1.3 – UN number 0335 – Compatibility group G
Class 1.4 – UN number 0336 – Compatibility group G
Class 1.4 – UN number 0337 – Compatibility group S
Class III / F3 and Class II / F2 Category 1 to 3
Class II / F2 and Class I / F1 Category 1 and 2
Class I / F1 Category 1
It should be noted here that the classification should not be carried out by the relevant forwarder or carrier. The manufacturer or importer itself is responsible for this.
The categories are defined as follows:
Category 1: Fireworks with a low hazard, negligible sound level, use in enclosed areas and inside residential buildings.
Category 2: Fireworks with a low hazard, low sound level, use in confined areas outdoors.
Category 3: Fireworks with a medium hazard, sound level does not endanger human health, use in wide open areas outdoors.
It should be noted that the dangers should generally not be underestimated, even if according to the classification only a low danger emanates from the respective object.
Packaging is also subject to guidelines that state that normal and foreseeable transport stresses must be withstood. Stable inner packaging is required and the outer packaging must be tested. Here, the packaging is divided into different groups and respective hazard labels must be visibly attached on the outside to comply with the correct labeling. The corresponding UN number, as well as the official product designation are also affixed, at least in German, English or French.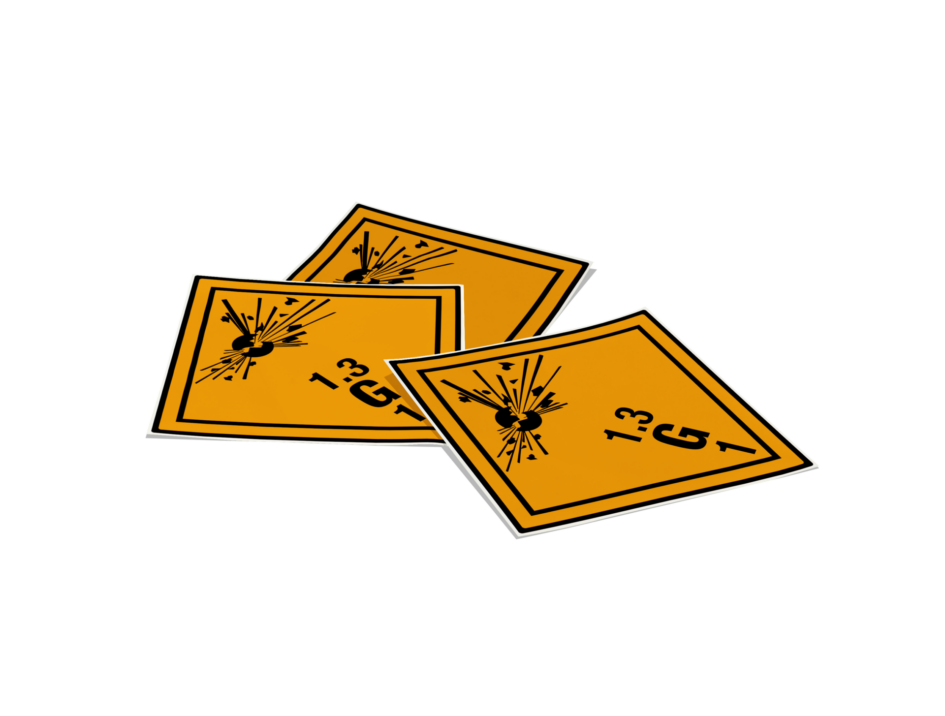 As with any transport of dangerous goods, ADR transport documents must be carried, providing information on the UN number, official designation, class/classification code and, if applicable, a tunnel restriction code. In addition, the number and description of the packages, the net explosive mass, and the names and addresses of the consignor and consignee are listed.