Specially developed cleaner for the pre-cleaning of hazardous goods labels
Save up to 46.5%! Spring cleaning action
When labeling dangerous goods transports, precise regulations must be observed to ensure safe transport handling. Dangerous goods labels, placards, hazard labels and warning signs are an essential part of the labeling of dangerous goods transports. However, before applying these labels, a thorough pre-cleaning is necessary to ensure optimal adhesion and readability.
Specially developed for pre-cleaning for hazardous goods labels
The BOXLAB BIO cleaner
Our specially developed BIO cleaner is the perfect solution for pre-cleaning when labeling hazardous goods. The cleaner has been carefully developed and tested to ensure it meets the highest standards. Whether it's containers, IBCs, drums or metal plates, our cleaner effectively removes dirt and debris so you can apply your labels quickly and easily.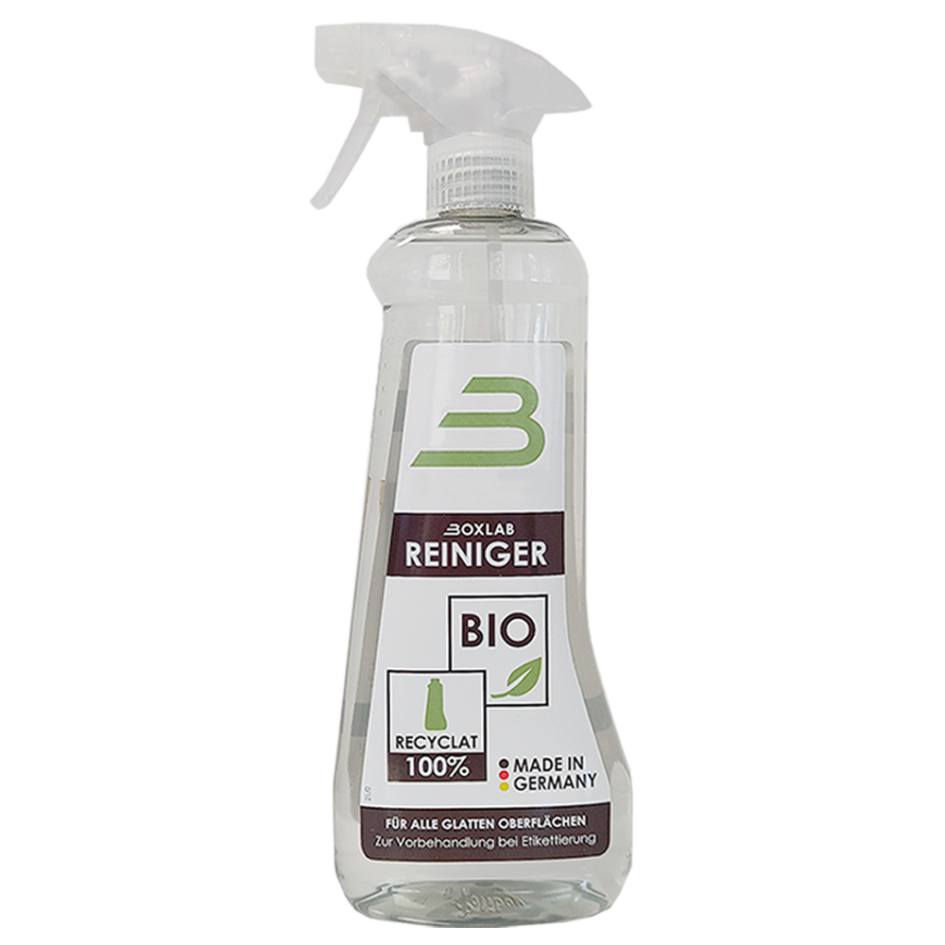 The big advantage
Not a hazardous substance itself
The great advantage of our cleaner is that it is not a hazardous substance itself. So you can work with it without worrying about the safety of yourself or others. In addition, our cleaner evaporates quickly and leaves no residue, so you can do your work quickly and efficiently.
Big spring cleaning action
1 for 5,- / 5 for 20,-
As part of our spring cleaning offer, we offer you our specially developed BIO cleaner for the pre-cleaning of hazardous goods labels at an unbeatable price. One bottle is available for only 5,- Euro, or you can secure 5 bottles for the price of only 20,- Euro.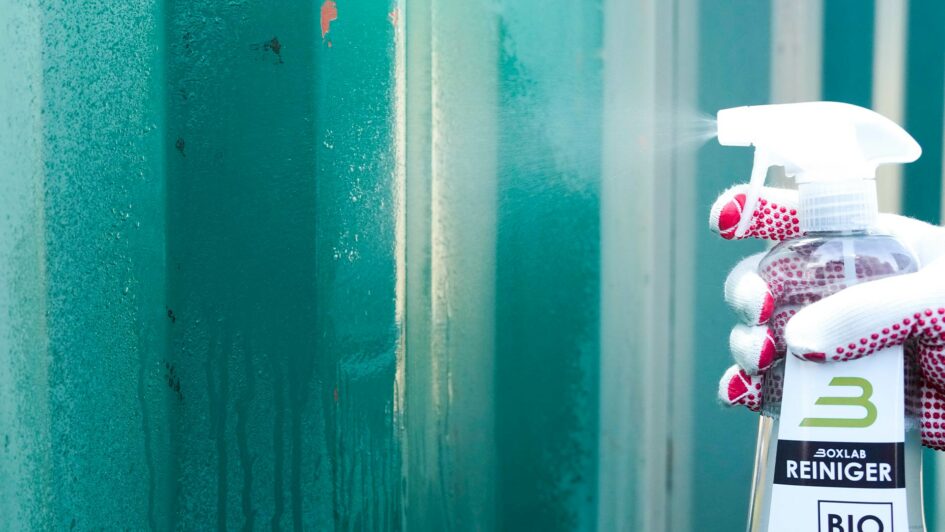 For perfect results
Dangerous goods labels that deliver what they promise
Our cleaner is perfect for pre-cleaning when labeling hazardous goods labels, placards, danger labels and warning signs. With our cleaner, you can ensure that your labels adhere perfectly to the means of transport and are clearly legible. Order our specially formulated cleaner now and make hazardous material transportation labeling a simple and effective process.
Read also our instructions:
Offer period: 14.04.2023 – 31.05.2023