Categories:
Industry News, Products, Tips & Tricks,
AkkuGrain® - The miracle product in battery transport
Batteries and rechargeable batteries are now part of everything in everyday life.
It is not uncommon for individual cells in the batteries to heat up, start to burn and thus cause other cells to burn. The fire can then no longer be stopped, and extinguishing it with water no longer works.  You have to wait until the battery has burned down completely.
The company Dolav developed a transport box in which batteries can be transported safely and which also withstands the conditions that occur in the event of a fire. We now want to take a closer look at this transport box.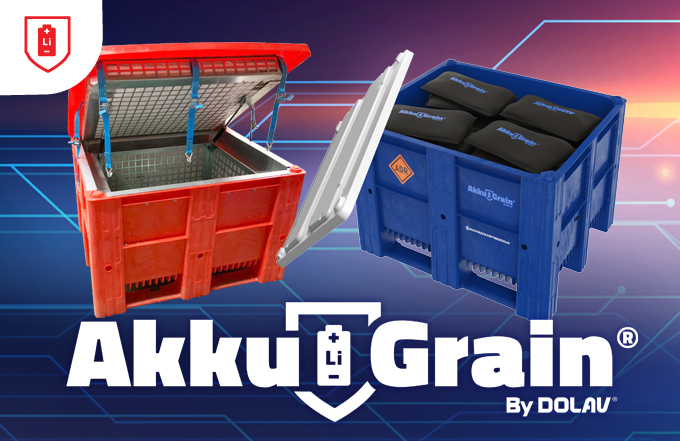 Dolav is a leading global manufacturer of large-volume, high-quality pallet boxes.
So the idea of creating a way to withstand the stresses of a battery fire was obvious.
So Dolav, together with experienced scientists, created AkkuGrain®, an interactive granulate that only becomes active when it is needed due to heat generation or the release of acidic, alkaline or other hazardous substances.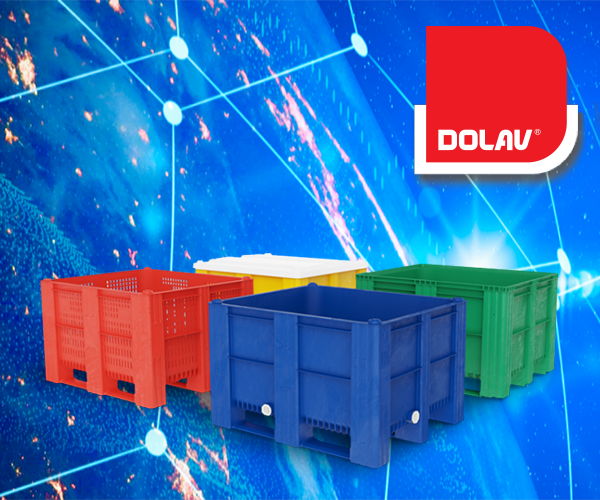 In the event of thermal runaway (overheating of a battery cell by a self-reinforcing heat-producing process), the fleece of the AkkuGrain® bags melts and the granulate spreads in the plastic box. The heat generation releases water vapour, which is bound as water in the AkkuGrain® granulate in its crystallised state.

The Thermal Runaway is not extinguished, but cooled down considerably. While temperatures of 1000°C can easily be reached in a battery fire, AkkuGrain® cools the Thermal Runaway down to about 340°C to prevent the fire from spreading further inside or outside the box. This strong cooling down has the effect that the temperature on the outside of the plastic box is only about 25°C.
The oxygen content inside the box is reduced to 8%, so there is no longer a risk of explosion. Toxic gases that are produced when the battery burns down are filtered and remain below the legally defined limit of the EU when emitted. Another advantage is that the AkkuGrain® can be reused as often as desired after transport without thermal runaway. However, damaged fleece bags caused by sharp objects must be replaced.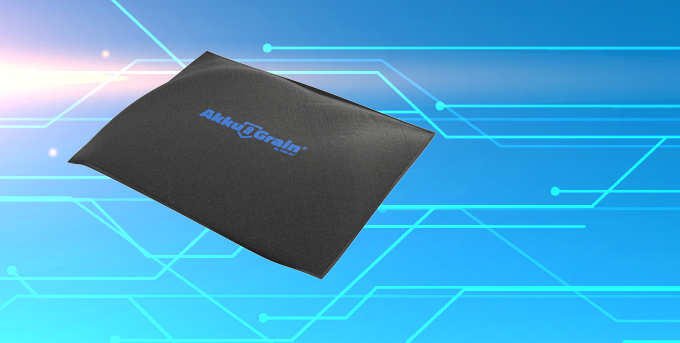 AkkuGrain® Bag [S] (500 x 300 mm)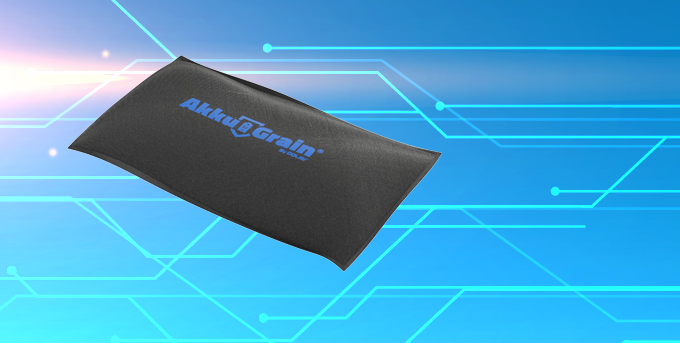 AkkuGrain® Bag [M] (500 x 600 mm)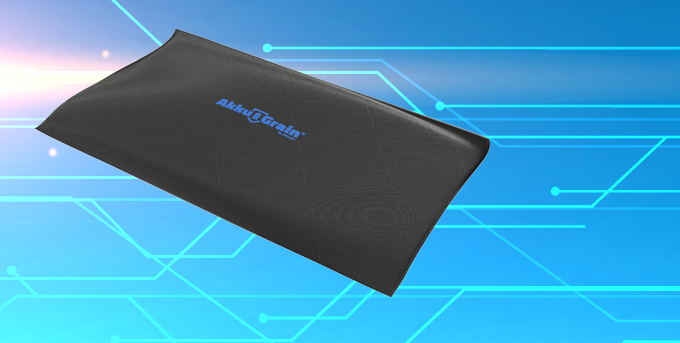 AkkuGrain® Bag [L] (600 x 1000 mm)
The plastic box is available in various standard sizes, such as the Euro pallet size or, at 3 metres by 2 metres, the largest plastic box. Together with their partner DryFireCon, a container was developed that can even accommodate electric cars, whose fire can also be contained by the AkkuGrain® in the event of a thermal runaway.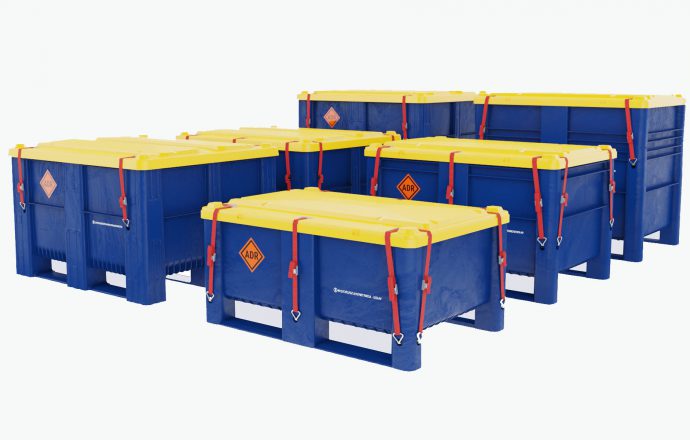 More news about our products